Back to juicing.  Needless to say, I am no longer juice fasting.  I got to around day four and simply admitted that I just want dinner.  Juicing throughout the day wasn't such a challenge, in fact, I really enjoyed the simplicity of preparing the juice at the beginning of the day and having all my meals and snacks ready when I needed them.  Feeding the family was and still is my greatest challenge.  I like to spend time with them around the dinner table, and with just juice for dinner in the face of their meals, sitting there felt like sheer hell.  Overall, juicing has more appeal to me now from this experience and I can envision including a fresh juice into my daily routine.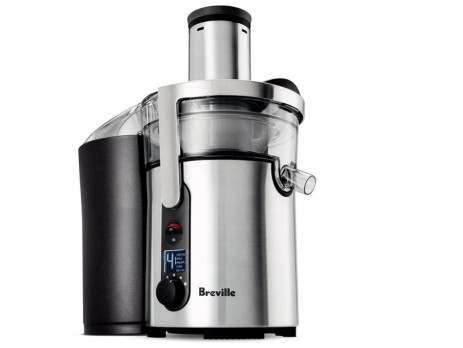 I had the pleasure of spending the weekend in the country and got to play around with my Dad's juicer.  He's got one of those fabulous Breville Juice Fountains.  I could put an entire cucumber through the chute with no chopping.  Whole carrots, beets, radishes, no fuss!  It took minutes to juice for an entire day, versus the hour or more it takes with my own juicer.  However, before I start sounding like a cheesy infomercial, I've gotta say, it's got some pitfalls.  The Breville is a centrifugal juicer and isn't great with leafy greens, which is the base of most of my juices.  Cleanup is pretty simple, but the enthusiasm of quick and easy juicing faded when I saw that the pulp is still a tad wet and, well, juicy.  I feel a little guilty letting those valuable nutrients go to waste.  Now, I can see that if I included this in my arsenal of power tools, I'd probably juice more frequently.  I've just got to decide if I want to give up the cupboard space for another toy.  In the meantime, Dad's offered me his to continue my test drive.  So generous.
Thanks, Dad.
PS:  This isn't a sponsored post.  I haven't gotten enough readers, yet, to make me interesting to Breville, I'm sure.  However, some day… if I am sponsored, I promise I'll let you know.