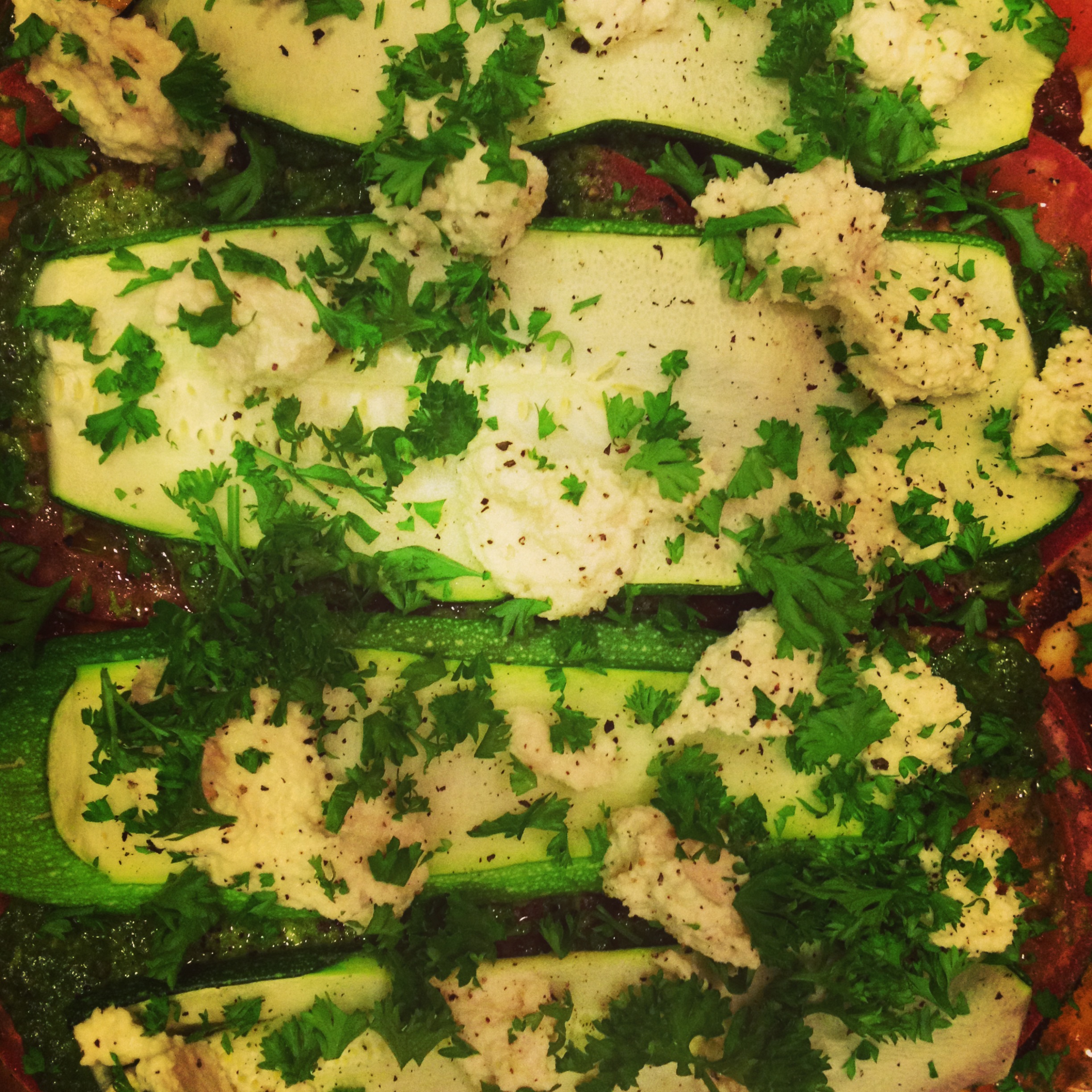 For the holidays, I've been staying with my in-laws in sunny Arizona.  These family get-togethers are filled with a gazillion siblings, nieces, nephews, cousins, uncles, aunts, grandparents and baby bellies.  Oh the baby bellies!  I want to rub every one of them.
These reunions are also typically filled with a gazillion calories of every sort from Santa stocking treats to carb heavy brunches, decadent desserts – Aunt Sharon's Yule Log (I wish I had a photo, it's a work of art), peanut brittle, homemade caramels, Grandma's toffee, sugar cookies, FROSTED sugar cookies, donuts, cakes, anything, everything imaginable.  It typically presents the biggest challenge when trying to eat clean.
Not this year.  Oh, the decadent treats are as abundant as in year's past.  But this year I've got support among my siblings.  There are quite a few of us trying out, some mastering (Mara!) special diets as we have been focused on cleaning up our diets to treat different ailments from rare autoimmune disorders, infertility, IBS, acne, allergies, achy joints to simply trying to drop a few pounds.  Of the 18 people sleeping under a single roof, at least 8 of them are mostly gluten free and some even dairy free.  Just about all of us, at least the mommies, are pushing more fruits and veggies with every meal.  With all this social focus on better food, it makes it so much easier to eat well.
During one of the potluck gatherings, we were planning to serve a traditional lasagna filled to the brim with noodles, sauce and cheese.  Knowing ahead that there wouldn't be a great deal of choices for me, I made up this vegan lasagna using thinly sliced veggies in place of noodles.  It was truly an experiment, and fortunately there are plenty of good recipes to work from online.  But preparing food for others makes me nervous, and I nearly scrapped the whole project when my zucchini didn't soften sufficiently, and the tomato sauce was too tangy and brown.  With a little encouragement, I served it up anyways, and it was the first dish to disappear.
Noodles:  Slice lengthwise zucchini and yellow squash as thin as possible.  I tried using a mandoline for the first time and was a little shy of the blade, so my noodles were a little too thick.  Salt the noodles and set aside.  Slice tomatoes.
2 zucchini
2 yellow squash
2 tomatoes
Marinara Sauce inspired from RawMazing:  In hind site, I would try using more fresh tomatoes to lighten the sauce a bit.  Toss all ingredients in a food process and give it a whirl – chunky or smooth to suit your taste.
1 crushed garlic clove
1 cup sun-dried tomatoes, soaked about 15 minutes
4 plum tomatoes, deseed
1/4 cup olive oil
1/2 lemon, juiced
4 dates, soaked and pitted
2 tablespoons water
Basil, Oregano, and other Italian herbs to taste
Pesto:  Process all ingredients until smooth.
2 crushed garlic cloves
2 packed cups of fresh basil
1 tsp salt
1/4 cup olive oil
1/2 cup pine nuts
Macadamia Nut Cheese inspired from Newly Raw:  Add all ingredients to blender and blend.  Or process (I just got tired of cleaning up the food processor over and over).
2 cups macadamia nuts (raw, unsalted)
1 tbsp nutritional yeast
2 cloves garlic, crushed
1 tsp salt
1 lemon, juiced
Assembly: 
Rinse zucchini and summer squash noodles and pat dry.
Layer zucchini, tomato sauce, summer squash, pesto, tomato slices, and macadamia nut cheese.
Sprinkle top with dollops of cheese and chopped parsley.
Warm in oven or dehydrator.
So, in the end, I chickened out serving my guests a totally raw lasagna, so I warmed it for about 20 minutes at 200F.  Most of the sauces ran together from the heat, but that didn't deter my guests from devouring it with gusto.  When I do this again, I will skip the pesto, and add fresh basil leaves or spinach as one of the layers.  I'll be sure to slice the zucchini and summer squash much thinner.  And maybe even add a layer, or chunks of marinated portobello mushrooms for a meatier flavor.  I would say as is, it would serve 6, but I cut it small to share the love for our big family party.
I think of this as perfect crossover food.  Of course it wouldn't pass as a traditional lasagna, but with the complexity of flavors and density of the dish, it was devoured by the most carnivorous men I know with many compliments.
Eat and Share with love.