The flu is still hanging in here. With most of Chicago hospitals filled to capacity with flu victims, I am grateful that I'm not worse. Because I woke up again with the chills and heavy congestion, I'm going to keep it light today with juices and smoothies.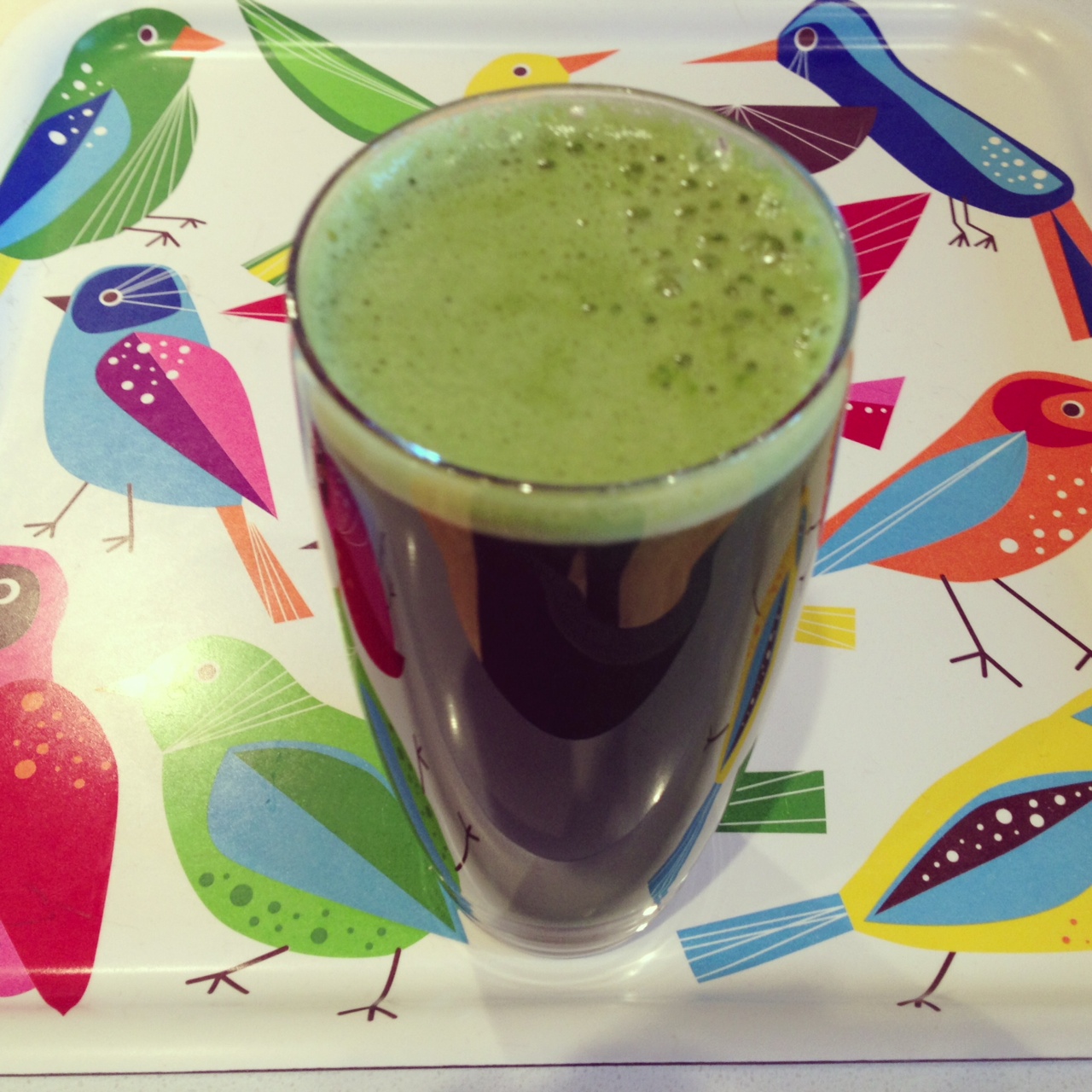 This juice was inspired by a leftover bag of cranberries from the holidays. About half were still good. And the juice turned out neither too tart or bitter.
1 Bunch Lacinato Kale (Dino Kale)
1/2 Bunch Celery
1 Large Cucumber
1 Inch Chunk Ginger
2 Apples
1/2 Bag (abou 6 oz) Cranberries
Juice. Drink. Share.