My little one surprised me this morning by asking his papa to take him to school.  That surprised us both, and while my husband whisked him away in a taxi, I dragged myself back to bed.
Sleeping in when sick always sounds like a good idea, but in practice leaves me feeling even more groggy throughout the day.  At around noon I finally pulled myself together to come downstairs, but with a seemingly thick coat of bubble wrap about my head.  Hungry, unfocused and aimless, I was already stuffing easily accessible, junky food in my mouth without thinking. So when my daughter made this a special request for lunch today, I was happy to oblige.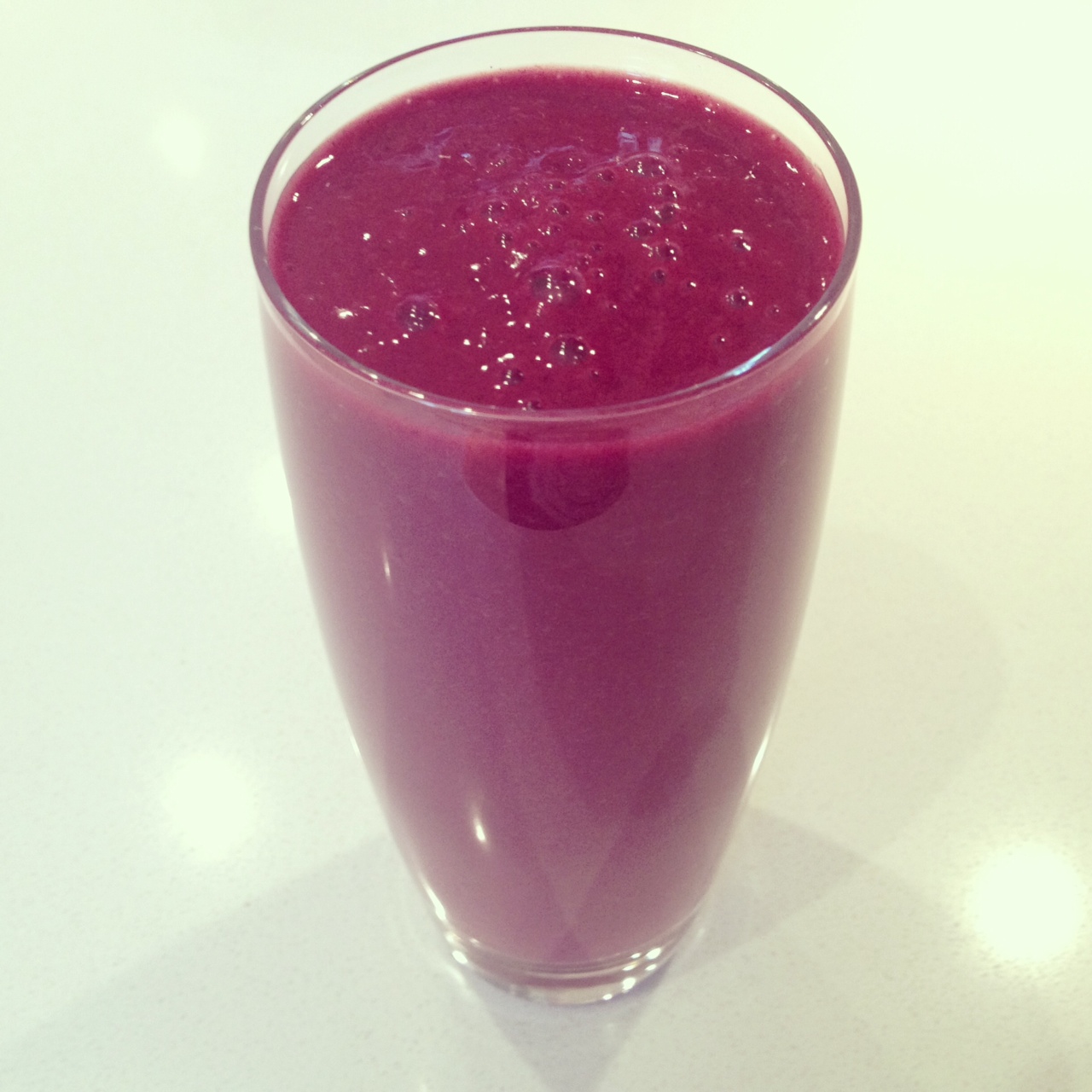 Very Berry Smoothie
1 cup Strawberries
1 cup Blueberries
1/2 cup Raspberries
1/2 cup Blackberries
2 cups fresh squeezed Orange Juice
Blend and Drink.
After pouring her serving, I blended in a chunk of ginger (about an inch) for my own for that extra zing.  I love ginger.
Making this smoothie brought me back to Arizona where my mother-in-law has a freezer full of frozen fruits.  She picks or purchases them when they're in season and stores what she has room for.  What a treat it was to open the packed freezer to pick a delicious add-in for our smoothies.  Every summer I think of doing that, but never quite get it done.  When I paid the high prices at the grocery store for all these off-season berries that I imagine have traveled thousands of miles to get to chilly Chicago, made me really appreciate her frugality and preparedness.  Next summer.  Strawberries in June.  Blueberries, July.  Blackberries and Raspberries in August.