My day sure started much brighter than yesterday.  When thundering upstairs in search of shoes, I heard my son exclaim with a great deal of enthusiasm, "I'm going to school!!!" as if her were going to Disneyland.  Wow.  What happened between today and yesterday is beyond me, but I'll go with it.
At the time I got out for my run, the skies were still sunny and blue.  Then I rounded the bend and it looked as though I was walking right into a storm.  The skies held back and let me linger, taking photos along my route.  The lake was beautiful and misty and had that feeling of closeness, like walking into a room full of books.  The fog, perhaps.
The harbor may be empty of boats, but not short on activity.  I guess this is clean up time as the park district brings in all the buoys for the winter.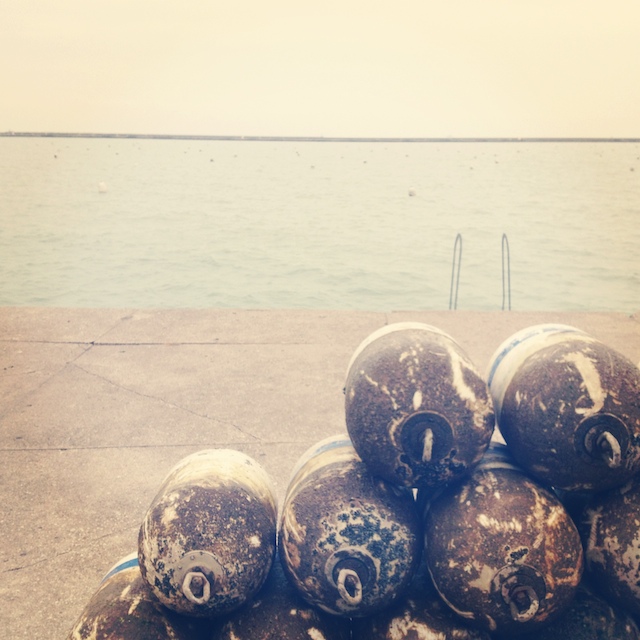 I confess that while I now know that I can run the distance without stopping to walk, breathe or rest, today as I stopped frequently.  I think I like taking photos far more than running.  But then, running gets me out there to take more photos – the opposite of a viscous circle.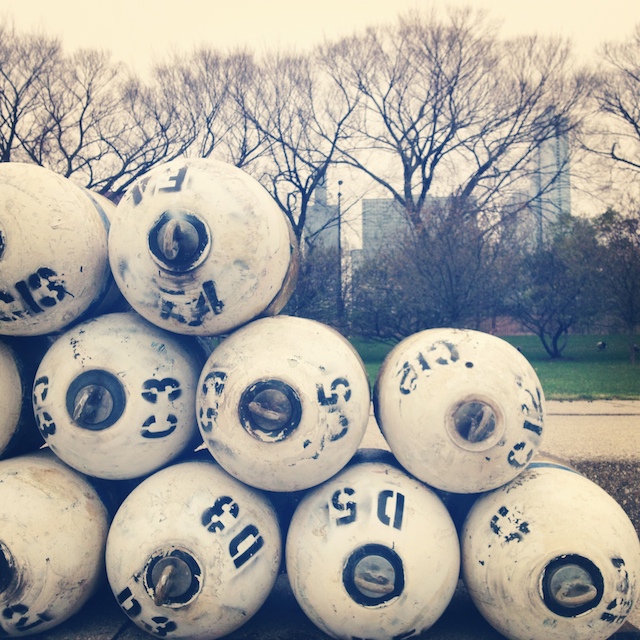 Even without the leaves, I love those trees.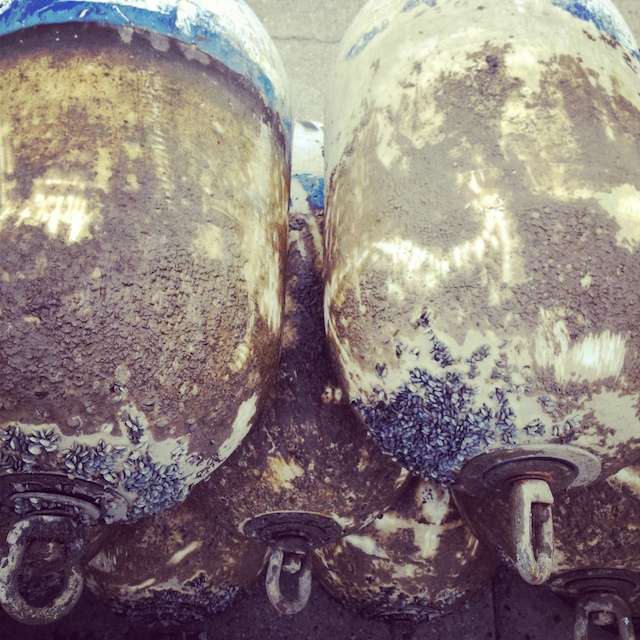 Invasive Zebra Mussels.  Strangely beautiful in spite of all the damage they cause.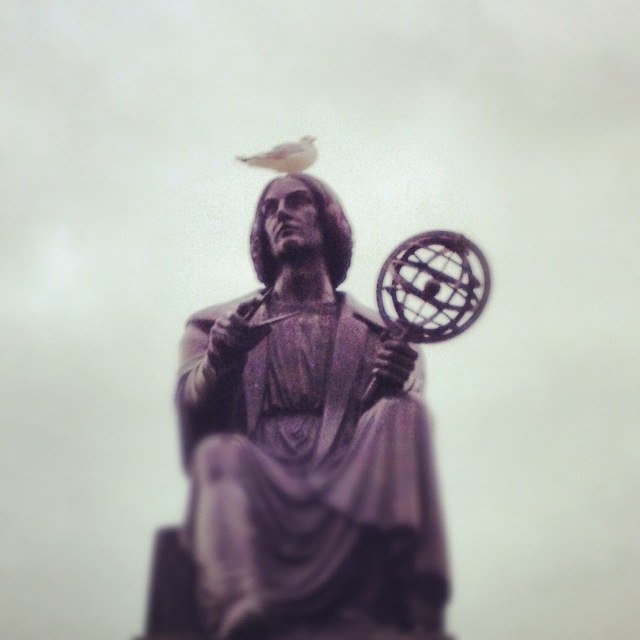 Copernicus.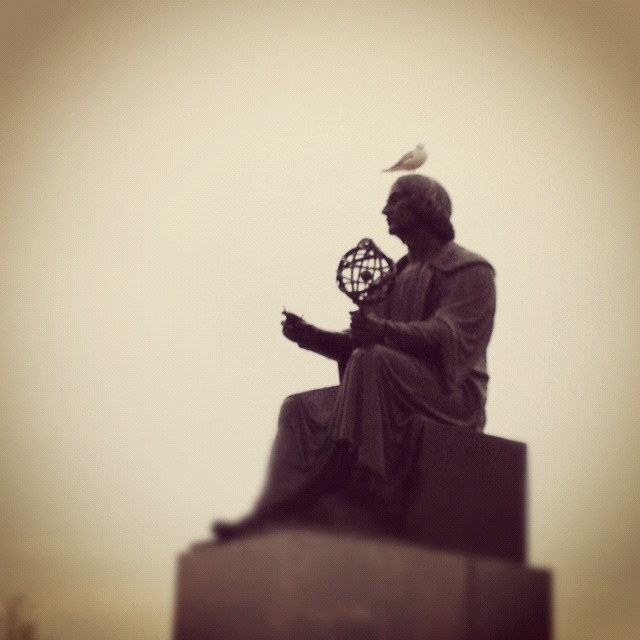 Copernicus, again.  He'd look so noble if it weren't for the gull on his head.
I went a bit farther than usual and felt that I could just keep on going.  Alas, lunch, kids, driving, bills, you know, life, turned me around for home.  Sigh.  What a beautiful day.